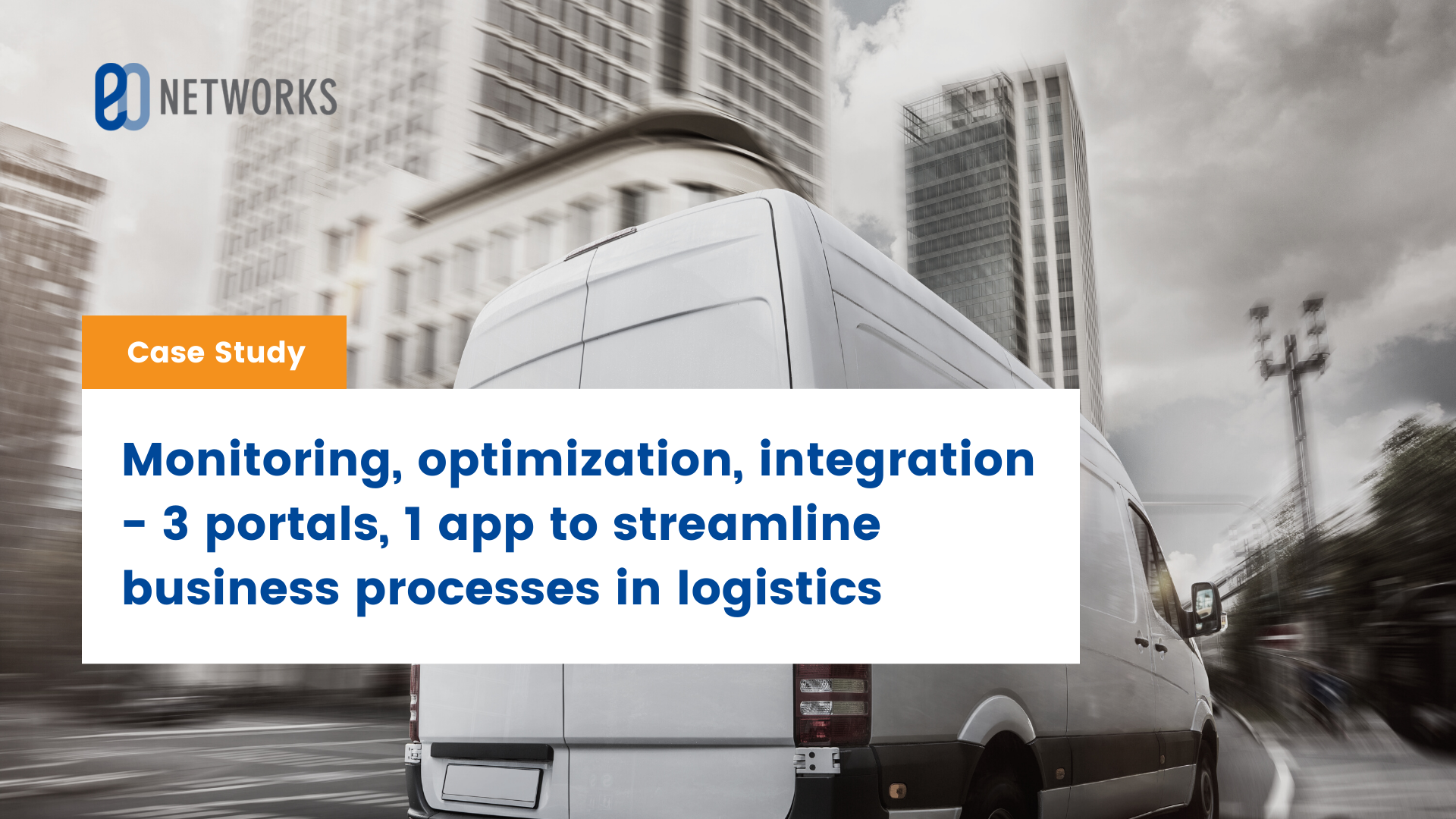 Recent years, especially 2020, have undoubtedly been great for the courier services industry. The lockdown accelerated digitalization and influenced the demand for online shopping. Our country proved to be one of the fastest growing markets for this industry in Europe. As the Polish Post predicts, in 2023 couriers will deliver almost 850 million parcels, and the value of the market will increase by almost 50% compared to the results from two years ago. Subsequent waves of the pandemic are reinforcing the e-commerce shopping trend, and statistics show a significant increase in interest in e-commerce from customers who previously were not very willing to shop online. In fact, during the lockdown period the share of parcels sent to individual customers rose from 65% to 82.5%. 
Complex solution  
One of our long-term customers, a leading player in the international parcel delivery field, decided to follow the path of innovation. They approached us with a request to create web and mobile systems to enable online services for their customers, "Self Service", as well as configuration of business processes in the majority of markets where the company operates. 
We have built tools to provide comprehensive online customer service: 
A

central recipient portal, giving the ability to track packages and manage delivery preferences,

 

A

portal enabling redirection and changing

settings

related to parcel delivery (

e.g.

address, time, place, collection point),

 

A

portal designed for parcel

returns

,

 

A c

ustomer service portal supporting customer service and parcel delivery process,

 

An administration portal to manage users, services, and settings.

 

Service monitoring

The implementation of the above mentioned systems was beneficial for couriers who optimized their work time by eliminating attempts to deliver parcels in the customer's absence. 
It also gave the possibility of integration with the servers reporting data in business units of the group and provided SLA (Service Level Agreement) support. 
For a company that delivers 5.3 million parcels worldwide each day, using modern technologies to optimize business processes has become a necessity. It is technology that allows you to achieve the adopted business goals even more effectively and generate revenue growth. In the case of our client this growth oscillated around 6.7% in late 2018 and early 2019.

___________________________________ 
The rapid growth of the shipping industry is systematically driven by the progress of e-commerce. Growing customer expectations translate into new challenges related primarily to delivery times and the ability to monitor the service, which means for courier companies the need to invest in new technologies. In the near future, drones will be replacing couriers in less populated areas.