We will move from an idea to product's MVP and
verify its assumptions with users.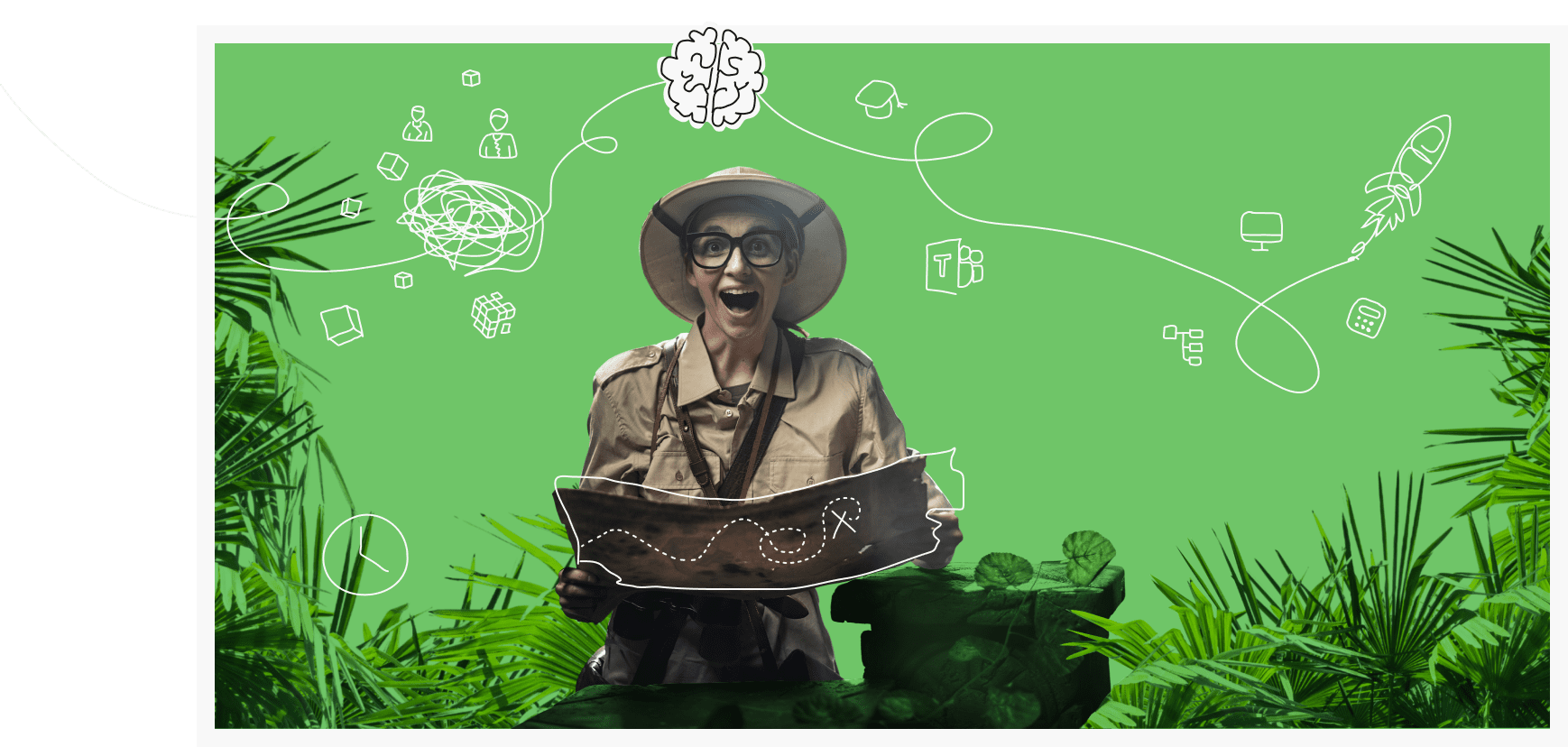 Effective, several-day
workshops
Well asked questions and chosen methods shorten the process of creating product's concept to several days workshops.
We apply methods derived from Design Thinking methodology, which allow to unify the knowledge between the interested parties as well as direct the team to the right path.
Solutions
directed at
objectives
O
We indicate how seperate elements of the product influence the users, leading to the realization of otganization's business goals.
The applied tools create a base for strategic planning, allow to define the scope of MVP in an easier way, settle priorities and optimize work.
Better
understanding of
the users
We carry out interviews with the members of the target groups of the product and try to understand their goals, problems, motivations and needs.
The acquired knowledge is used to design a product that is user-oriented.
Immediate validation of
the ideas
While designing a product we always remember that its success depends on how the targer group will react to it.
The tests that we conduct allow us to gather information directly from users and promptly verify if our assumptions are correct.
The results of our work give measurable benefits and are an indispensible element of monitoring the progress, stage of goals' realization and planning at every stage of the solution's implementation or its further development.
We create a prototype that vividly simulates the application's functioning. This allows us – already at the stage of designing- to verify the recommended solutions with users and implement the necessary changes very fast.
02
Impact map
The map helps us identify the functionalities and activities that support the realization of goals and such which have no essential influence on the expected results.
What is our goal?
Who will use our product?
How do we want to achieve the goal?
What results do we get?
We make interviews and discover personas that represent clients' target groups. Personas help to better understand the needs of future users, to more accurately match product functionalities.
04
O-KR (Objectives and key results)
We focus on values and planning by objectives, which we prioritize, write down in a format that is clear to all stakeholders, and define so that they can be continuously monitored.
We design a path of user's interaction with a product, which is the most beneficial in achieving the objective. We also help in identifying "dangerous areas", which discourage the user as well as plan how to avoid them.