Adjust hardware solutions to your needs.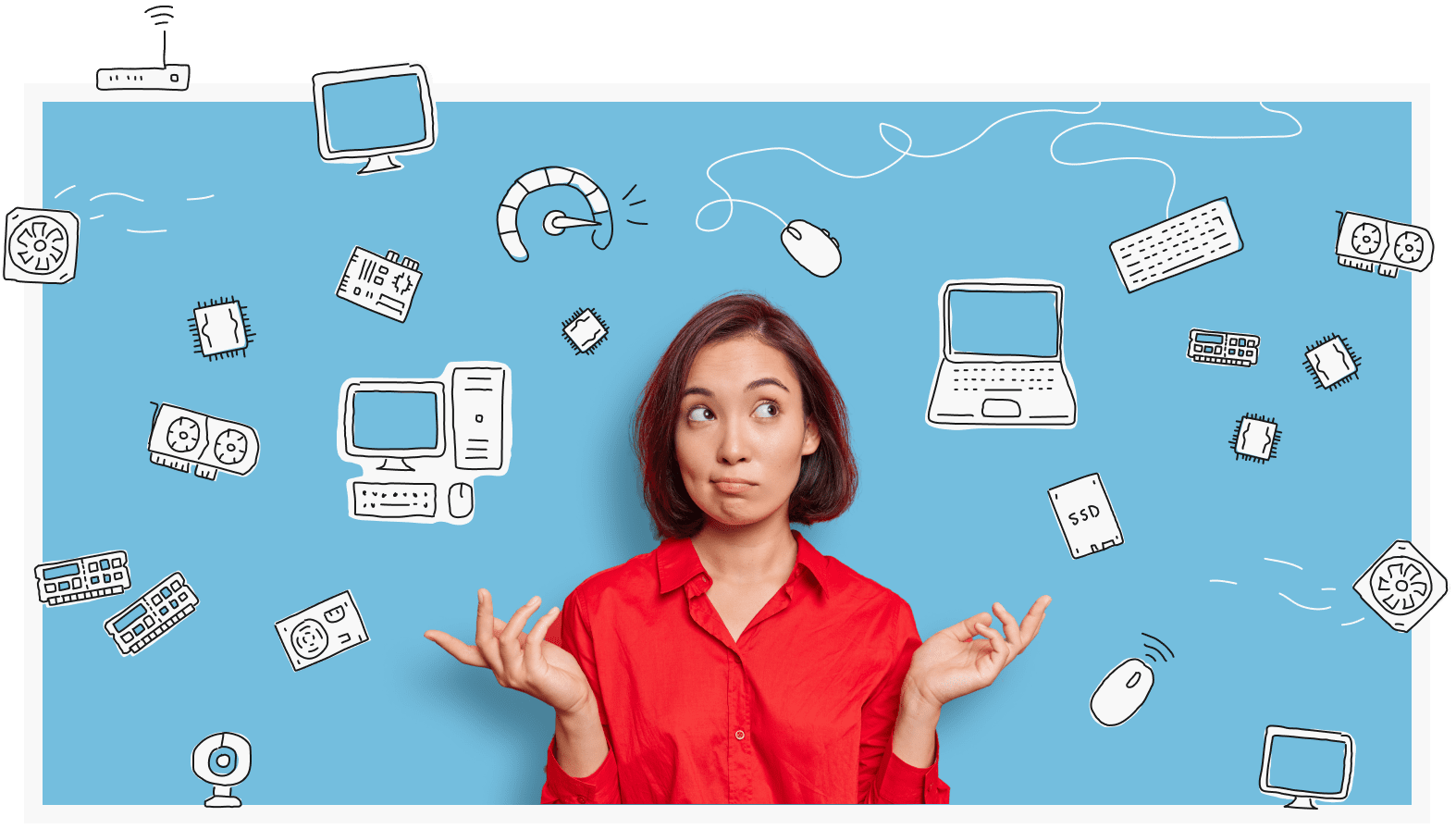 Take advantage of our
solutions
Laptops
Workstations
All-in-one
Monitors
IT accessories
Servers and networks
Take advantage of the equipment
auditing
and standardization process
1
We will carry out
equipment audit
We will visit and audit the equipment in your branches throughout Poland.
2
We will assess the condition
We will inventory your equipment and assess its technical condition.
3
We will propose development
We will suggest how to expand your equipment and standardize it to your needs.
4
We will deliver new equipment
We will prepare an offer for a personalized configuration and deliver the new equipment to the right places.
Expand

your device configuration
Expand the device with selected components dedicated by the manufacturer.
Replace the keyboard (adapt it to the region or type of use).
Choose components from any manufacturer while maintaining the warranty.
Make changes while maintaining ESD protection (production line process).
Extending the life cycle of the device in the organization.
Effective adjustment of the computer configuration to the needs (financial savings).
Increasing the parameters of the computer without losing the warranty (memory, faster wifi cards, cards for wireless internet).
Order

equipment with the option of first configuration
Install custom system images
Order delivery to the user
Relieving the IT department of preparing computer hardware.
Increased computer security already at the delivery stage.
The ability to replace the computer without unnecessary interruptions in the work of the end user.
Guarantee of receiving a functionong equipment and the ability to work immediately.
Quickly recover your computer in the event of a crash.
Manufacturers and certifications